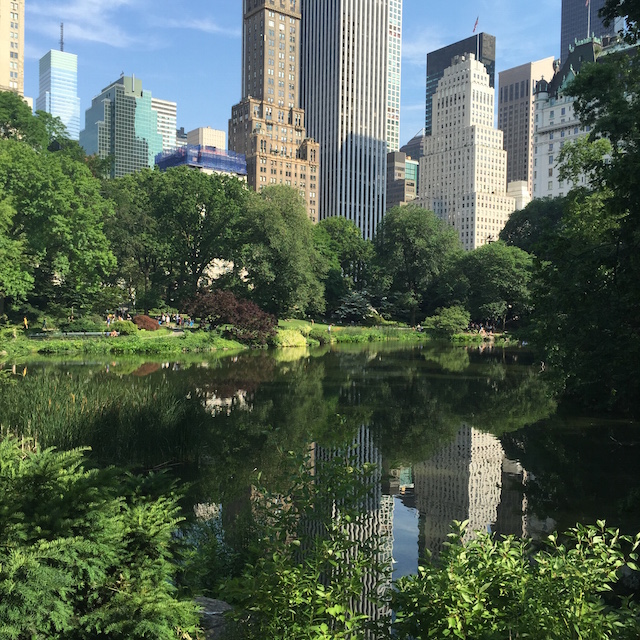 So…haven't been here in a couple of months or so. However, I've been quite busy, so on this beautiful summer morning while I have a little time, I thought I'd give a brief update to folks who are still keeping up with me here.
First of all–in case you haven't done so yet, check out my new website, blog AND podcast, The Clan Artiste.  (Yes–as if I didn't have enough to do, I've taken up podcasting, as well.) This website has been more than a year in the making, and it's geared toward discussing topics relevant to artists and creative types. I'm really excited about this project because it affords a more direct outreach to the creative community, which (if you're following along) you know I consider to be my mission field. Even if you don't see yourself as the creative type, I think you'll get something out of it because it helps to verbalize a lot of things that right-brained people deal with but don't often discuss. So please go check it out, subscribe, listen to the podcasts, and if you like what you see/read/hear, please share it with anyone you think might get something out of it.
So that's one thing I've been up to. 🙂 Now for some more specifics about our progress in NYC.
I titled this post "The Grind" because that's the phase we're basically in right now.  We are really enjoying the city, and we get out to see stuff pretty much every chance we get (like the view from Central Park above, which I grabbed yesterday)–but it's also a time for finding our feet and doing what we came here to do. The Wild One hasn't had as much time at her easel as she'd like lately, but still managed to land and complete her largest commission to date, and once that's sent out, she plans to spend more time rebuilding her inventory. The Director and I have been focusing as much time as possible on going to networking events and meeting people. That's the difficult part because it's always awkward when you don't know anyone, and you have to sort of put yourself out there–and for anyone who understands the right-brained psyche, it feels a little out of character to do that. 🙂 The good news is that it's already starting to pay off in some ways. When you go to one event, you meet people who invite you to another event, which can lead to another, and so on. As a result, we've met a good cross section of talent, from actors to producers to writers to directors. I've already had the chance to get acquainted with several working composers (including some who have done some serious stuff for film and TV), and I'm now getting call backs and invitations to coffee. Some of these composers have already given me some great advice, and I am hopeful that it will eventually lead to some actual opportunities to be mentored, and even to work in this field.
Which leads me to the other, less glamorous part of The Grind: the search for work. The way we set this whole thing up for ourselves financially, we are currently able to take care of basic needs, but we'll obviously need to boost our income streams considerably in order to stay here long-term. My freelance writing is sustaining us in the immediate, and those gigs are the easiest to get–but I didn't come here to do the same thing I was doing in Denver. 🙂 This, of course, is motivating me that much more to find a way to make the transition into music, because I feel this is where my long-term income streams are going to be.
So…it's a grind, and sometimes discouraging in the moment when I feel like I'm not making much progress, or I feel lost and swallowed up, and the clock keeps ticking. But then something happens that rekindles my hope (like this morning, when a prominent industry guy reached out to me unexpectedly), and it gives me the courage to work on the grind another day. And when I step back from the grind and look at the bigger picture, I can see movement in the right direction, and that gives me hope, as well. And even if things aren't moving as quickly as I'd like–well, that builds patience, so that's a good thing, too. 🙂
That's sort of how it is with our spiritual walk, isn't it? Sometimes we get lost in the day to day, and we wonder if we're getting anywhere or if we're even going the right direction–and then God brings some reminder, however large or small, that He is directing our path. If we recognize those reminders when we see them, we have hope to keep moving forward.
So that's what's up with me. Here's hoping you're doing well on your side of the computer screen. I'll keep posting updates and thoughts here when I get the chance–but please do visit The Clan Artiste and see what's happening there in the meantime. 🙂 More soon…